League of Legends ELO boosting services
Buy NOW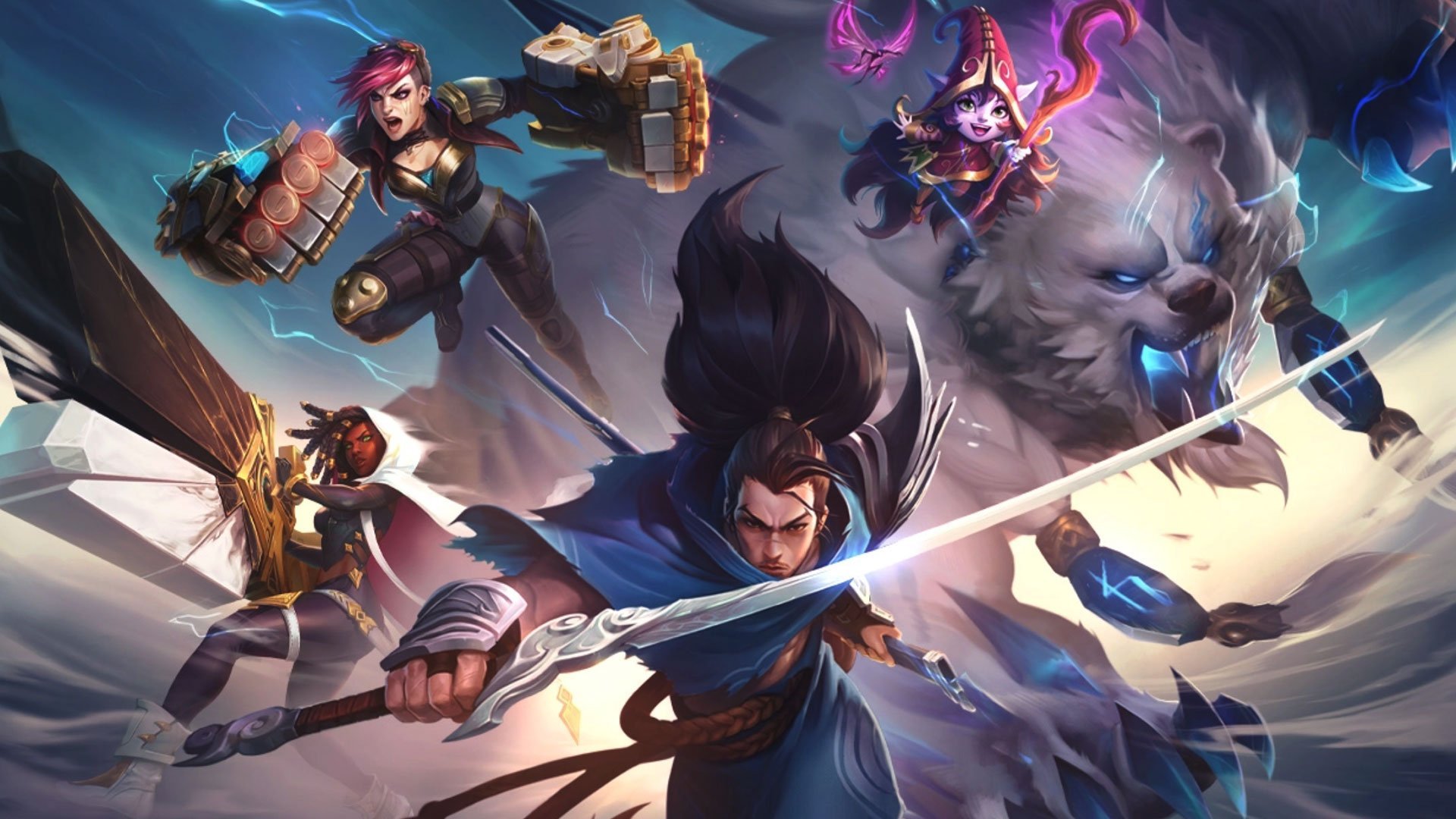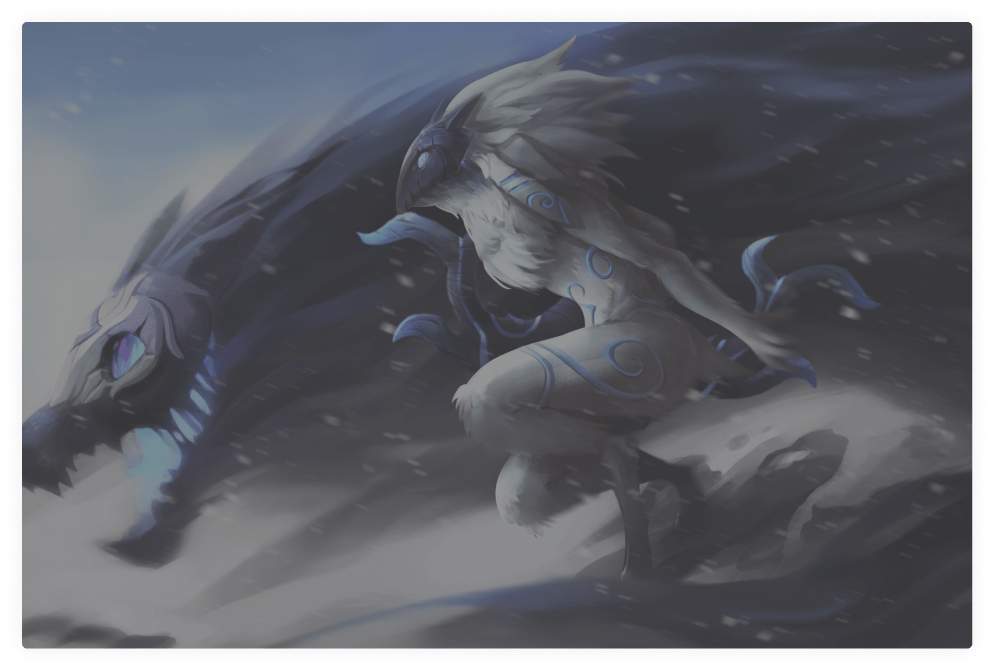 Rapid boost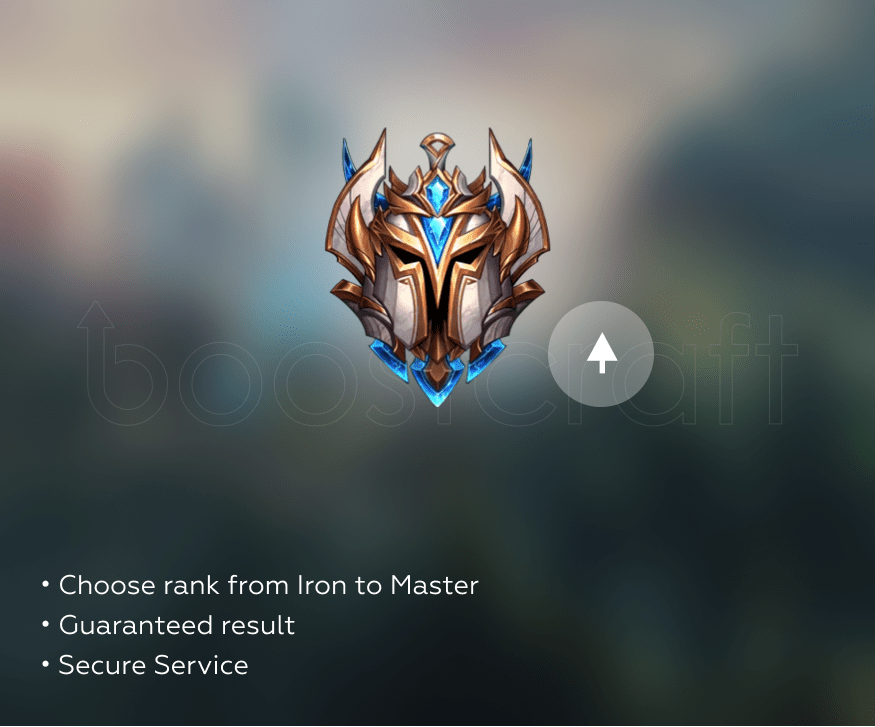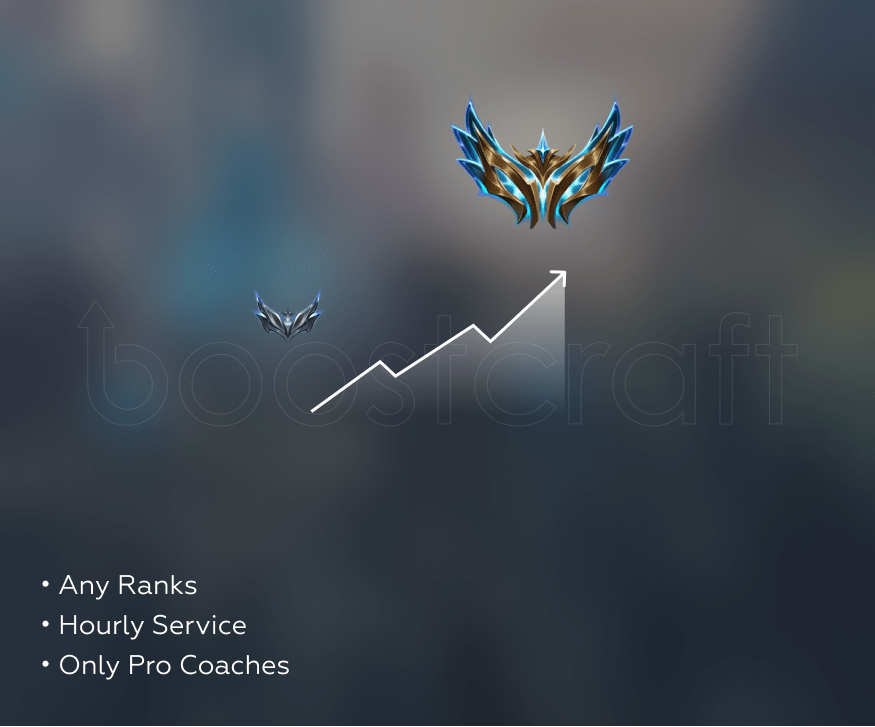 Rapid boost
Best sellers
Best prices for the most popular services.
Choose one of the most popular services in League of Legends
Fast & easy boosting steps

1
CHOOSE THE SERVICE
Choose the service you would like to order. Please contact us via website chat in case you need any additional information about the service.
2
ADD TO CART
Add services which you would like to order in to shopping cart and check if all correct. You can add an unlimited number of services to one shopping cart for order them once.
3
COMPLETE THE PAYMENT
Follow the checkout page and complete your payment by choosing a convenient payment method. The payment process and your personal data are 100% protected according to Security & Privacy policies of payment provider.
4
BE BOOSTED
Once your payment went through, our Customer Support will contact you via Discord, Skype or E-mail to organise your boost
Advantages of using our services
SAFE SERVICES
Putting our customers at risk? Stupid and reckless. We will use all the methods we know to make Your experience as safe as possible.
INFORMATIVENESS
We are an honest and transparent service. All information about the services provided is clearly stated on the website pages.
SELF PLAY
I just want the self-played option! We will definitely offer it. Forcing You to share account data is not our goal.
VPN
We use only high-quality VPN services with an extremely stable connection. Do you want your booster to be located in the USA or Germany? Any country is not a problem.
Boostcraft is now in the League of Legends boosting and coaching! Our company provides professional and high-quality boost services in the field of League of Legends (LoL) – one of the best MOBA games of our time.
Why and for whom do we provide LoL boosting services?
A lot of people constantly faced with the problems of bad teammates at low ranks sometimes it becomes unbearable!
Also some player just doesn't have a ton of personal time to go through all the gaps and reach the rank and the league in which they will be comfortable playing.
That's why we're here!
Professional LoL boosters from Boostcraft team will do all the boring and unbearable work for you. Boost Your own LoL account with the Power of League of Legends Boosting Services from Boostcraft.net!
Are you tired of constantly losing games and being stuck in a low rank in League of Legends? Do you want to take your game to the next level and become a top-tier player? Look no further, as we are here to help!
The Boostcraft League of Legend team has more than 50 professional and seasonal players.
Our team of experienced boosters understand the ins and outs of game ranking (ELO) and know exactly what it takes to help you climb the ranks. With their unbeatable play and dedication to providing the best experience for their customers, we will help you reach your desired division quickly.
Say goodbye to frustration and long hours of grinding, and hello to guaranteed satisfaction.
Not only will you receive a significant boost in your rank, but you will also gain valuable experience and skills that you can use to improve your own gameplay. You'll become a better player while reaching new heights in game.
We are ready to raise your ELO to any level.
Ordering options are available on the website when you can choose your current league rank and division then you can chose the desired boost result.
Don't let your rank hold you back from reaching your full potential in League of Legends. Get started now with our boosting services and see the difference for yourself. With unbeatable play and a commitment to excellence, our boosters will help you achieve greatness in League of Legends. Get ready to unleash your true potential!
We also don't forget about LoL coaching services.
For many players, it is important to increase their knowledge of the game, as well as to figure out what he is doing wrong on his main champion.
By ordering coaching for League of Legends, our managers will quickly find a coach for you that meets your request.
Our pro player will help you understand all the details of the game and improve your skill. We always carefully choose a coach, according to your current rank and your requests.
Therefore, you can be sure that you will receive only clean and correct information during coaching service.
We are providing LoL coaching services in English, German, Spanish and Russian language.
Boostcraft as trustworthy seller
Our services are completely secure and safe. 
Learn more about our company on the About us page.
Check our guarantees which include methods of protecting the customer's account during the service time.
Boostcraft website looks easy and convenient for ordering all kind of LoL ELO boosting services. Check our 5 easy "How to buy" steps.
Boostcraft prices are surprisingly low and can compete with any suppliers, while we always combine perfect support and high quality services.
Please check our reviews on trustpilot that told of us as a trusted and secure League of Legends boosting service. After that, just place your order we GUARANTEE that you will be satisfied with us!