Professions Level Boost (Coming back soon)
Term of competion: negotiable.
Leveling chosen profession to maximum.
There are 3 available professions : crafting, gathering and secondary
Crafting professions include: Engineering, Leatherworking, Blacksmithing, Enchanting, Alchemy, Inscription, Tailoring, Jewelcrafting
Secondary professions include: Archaeology, Cooking, Fishing
Leveling in specified time.
???? Account rules and requirements:
120 character level. Don't have it yet? You may order it here.
Do not log in your account during the boost.
???? We recommend:
Do not log in your account before and after 24 hours when the work is done.
Do not log in your battle.net account, to avoid the intersections over ip and mac addresses.
Do not order something from different online-sites or drivers.
???? Contact our operators for any details. You can ask them everything.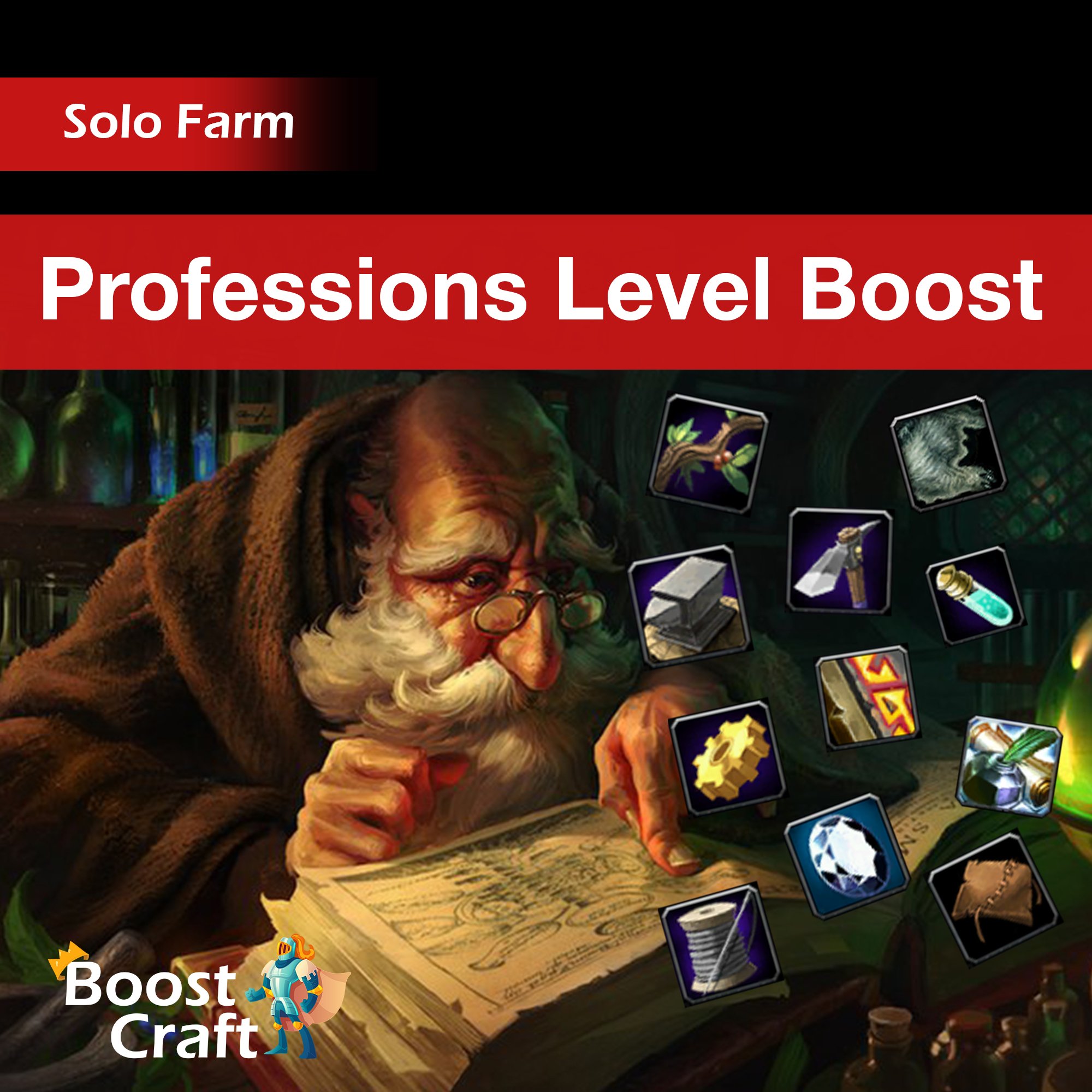 Four Easy Boosting Steps
1.Make your choice
2.Select additional options
3.Add items to cart and finish payment
4.Contact us and get your boost
100% Protection
24/7 Support
Easy Refund
Fast
Discounts and Gifs
Professions Level Boost (Coming back soon)
Fast & easy boosting steps

1
CHOOSE THE SERVICE
Choose the service you would like to order. Please contact us via website chat in case you need any additional information about the service.
2
ADD TO CART
Add services which you would like to order in to shopping cart and check if all correct. You can add an unlimited number of services to one shopping cart for order them once.
3
COMPLETE THE PAYMENT
Follow the checkout page and complete your payment by choosing a convenient payment method. The payment process and your personal data are 100% protected according to Security & Privacy policies of payment provider.
4
BE BOOSTED
Once your payment went through, our Customer Support will contact you via Discord, Skype or E-mail to organise your boost