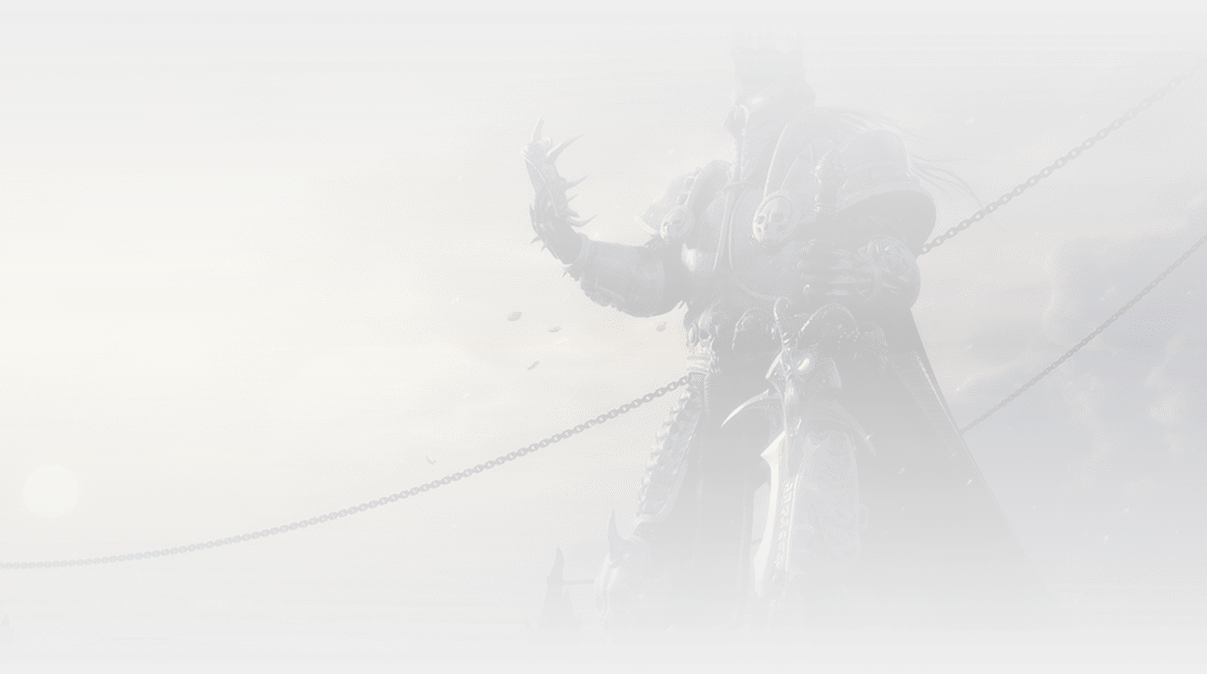 NEW Patch 10.2 | DF Season 3
Fast & easy boosting steps

1
CHOOSE THE SERVICE
Choose the service you would like to order. Please contact us via website chat in case you need any additional information about the service.
2
ADD TO CART
Add services which you would like to order in to shopping cart and check if all correct. You can add an unlimited number of services to one shopping cart for order them once.
3
COMPLETE THE PAYMENT
Follow the checkout page and complete your payment by choosing a convenient payment method. The payment process and your personal data are 100% protected according to Security & Privacy policies of payment provider.
4
BE BOOSTED
Once your payment went through, our Customer Support will contact you via Discord, Skype or E-mail to organise your boost
New WoW  Patch 10.2 "Guardians of the Dream" and Dragonflight Season 3 boosting services for sale.
Expansion Dragonflight for WoW Retail version continues to delight players with new game content. Despite the skeptical expectations of the community, we see that new patches appear quite quickly.  The Boostcraft team is also not far behind and  always at the forefront in offering high-quality and cheap new WoW boost offers.
When is release date of Patch 10.2 and what's new in it?
November 8 – the release date of new WoW Dragonflight 10.2 Patch "Guardians of the Dream".  The Heroes of the Dragon Islands will be able to conquer a new zone The Emerald Dream. Players expect a lot of grind there! But don't worry, as always we will be ready to take it upon ourselves. The following services are available for ordering
Defenders of the Dream Campaign Boost –  6/6 chapters of 10.2 patch main storyline Defenders of the Dream complection. Merithra and the heroes must banish Fyrakk from the Emerald Dream. Tyrande Whisperwind trying to find a solution to the riddle of why Druids of the Flame took the side of Firrak. Vyranoth has entered into an alliance with Alexstrasza and the heroes in order to prevent her brother from implementing a plan to capture the World Tree. Tyr's disk should finally be restored! Wrathion and Vyranoth will back to the game and will be an integral part of the storyline. All these adventures are waiting for us in patch 10.2!
Dream Wardens renown boost –  New faction Dream Wardens has 20 renown levels, that must be recieved as soon as possible to get new unique rewards. Forget about boring grind and entrust it to us. Our boosters will reach the desired reputation level as quickly as possible.
Dragon Isles Pathfinder Boost – to be honest, we also did not believe until the last moment that the usual traveler would be available in WoW Dragonflight. The Dragon Isles Pathfinder achievement has become familiar to us in past expansions. Perhaps it is not so relevant in DF, because of dragon flights, but this is definitely "Must Have" achievement. Many many many grinds.. of course we will do it while you are offline :)
Dragonriding Glyphs –  another 3 skills available in new patch! Swift Skimming (Passive): Ground Skimming can occur now while affected by Thrill of the Skies. Wind's Respite (Passive): After activating Aerial Halt, experience a brief moment of weightlessness as the effects of gravity are reduced for 4 seconds. Second Wind (Active, 3 charges, 3 minute recharge): Instantly generate 1 vigor. You can order delivery directly to your dragon :)
Dragonflight Season 3. What are we going to boost?
On November 15th DF PvE and PvP Season 3 starts in the game, which brings us a huge number of new activities. Let's look at them in more detail.
Mythic+ Keys: Season 3  new dungeon rotation:
Atal'Dazar (Battle for Azeroth);
Black Rook Hold (Legion);
Darkheart Thicket (Legion);
Dawn of the Infinite:Galakrond's Fall;
Dawn of the Infinite: Murozond's Rise;
The Everbloom (Warlords of Draenor);
Waycrest Manor (Battle for Azeroth);
Throne of the Tides (Cataclysm).
It's looks cool! This selection was based on the opinions of the players and turned out to be quite interesting. The new season promises to be difficult and memorable. Our m+ boosting teams not only remember all the routes and tricks of these dungeons well, but they have also fully prepared  for the new season. All the usual services are available to purchase: Mythic+ Season 3 single carry runs with many options; Season 3 mythic+ score rating boost; Mythic+ packages and bundles; Dragonflight Keystone Master Season 3 boost; Dragonflight Keystone Hero Season 3 boosting service and ect.
Amirdrassil, the Dream's Hope – New 10.2 Patch raid boost carry services.
In the upcoming raid, you will have to protect the young world tree from the attack of Fyrakk and its flaming allies. The developers are preparing interesting battles with some unusual mechanics, and we invite you to familiarize yourself with brief tactics for all the bosses of the Dream's Hope. We'll fight with 9 bosses include Fyrakk, The Blazing (last boss).
The preliminary beta testing of the raid was not in vain. Our guilds have worked hard so that we can offer you a fast and smooth  Amirdrassil, the Dream's Hope (ADH) boost carry runs in normal and heroic mode from first 10.2 patch week. List of services available for ordering: Amirdrassil, the Dream's Hope (ADH) Normal 9/9 boost run; Amirdrassil, the Dream's Hope (ADH) heroic 9/9 sell carry run; Fyrakk, The Blazing – Last boss kill (normal/heroic) for sale; Amirdrassil, the Dream's Hope (ADH) Full gear farm service.  The mythic Amirdrassil carry is in progress and will be available as soon as possible.
PvP Boosting Services in Dragonflight Season 3 also available to order from Boostcraft PvP team. Arena & RBG rating boost, Dragonflight Season 3 Gladiator Carry service, Elite PvP set and ect.